Kylie Jenner roasted for flaunting 5-year-old daughter Stormi's $40,000 Rolex
7 June 2023, 11:25
Kylie Jenner gets back in the gym
The reality star has been mocked after showing off her daughter's Rolex watch.
Kylie Jenner has been roasted by fans over sharing her daughter Stormi's $40,000 Rolex watch in a recent TikTok video.
The 25-year-old reality star took to the social platform to share a 'honest' what's in my bag video to show her audience everything she carried in her luxurious black Bottega handbag.
Fans were quick to roast her after she pulled out her 5-year-old's top-of-the-range watch, explaining that it was hers but she gave it to Stormi to wear at a birthday party.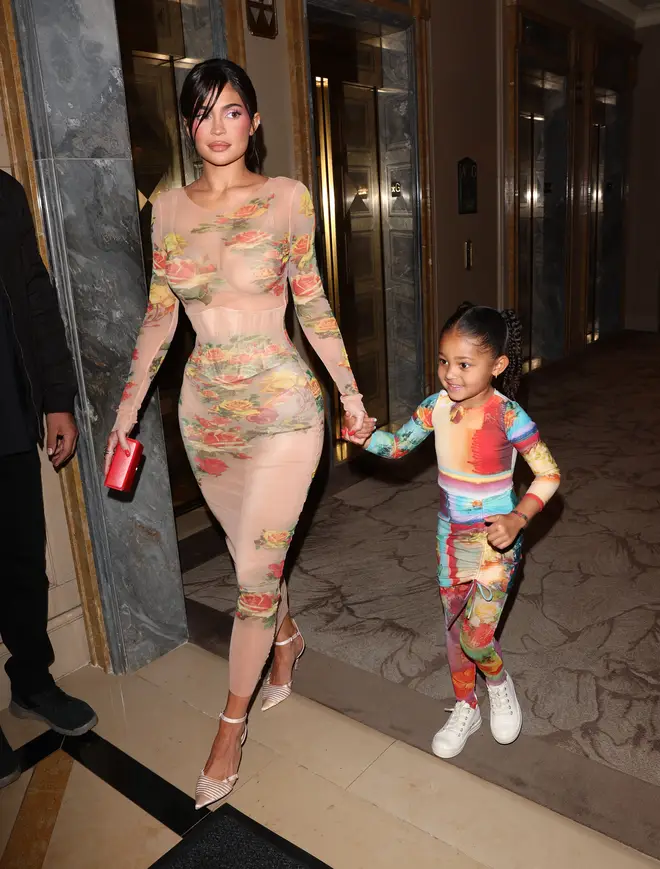 "I have Stormi's little watch in here. It was actually my watch, but she wore it - look how small her wrist is - she wore it to a birthday party and she didn't wanna wear it anymore" Kylie explained in the TikTok video.
She deemed the bag her "go-to favourite bag of all time," and fans were surprised by Kylie's revelation on social media.
"Stormi casually wearing a Rolex to a bday party," one fan commented as another questioned: "Stormi wore a Rolex to a birthday party???"
Also in the video Kylie showed lots of products from a variety of her famous sister's brands including Skims and her own cosmetics line.
Many commenters had their suspicions that the video was made to market her and her sisters products as one questioned: "Was this just a low key commercial?"
"Highkey commerical," another replied to the comment.
Daniel Kaluuya On Playing Spider-Punk In Spider-Man: Across the Spider-Verse | Capital XTRA
Here Are All The Ways You Can Listen To Capital XTRA