The Kardashians Season 3: Release Date, Trailer, Cast & More
1 June 2023, 10:24 | Updated: 1 June 2023, 10:26
Kylie Jenner previews new mascara
Season 3 of The Kardashians on Hulu and Disney+ is dropping May 25th!
The world's most famous celebrity family are heading back to reality TV for a third season of The Kardashians.
After wrapping up Keeping Up With The Kardashians with a 20-season run, the clan moved television networks from E! to Hulu and Disney+.
Season two of the hit show hit screens last year, featuring storylines about Khloe and Tristan's second child, the Met Gala and Kris' health scare - and it sounds like there's some drama incoming in season three.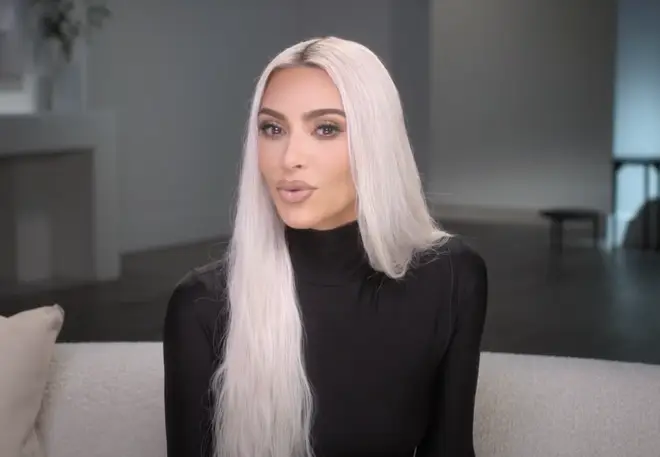 What will be covered in season three?

Some of the storyline is expected to be Kourtney and Travis' Italian wedding, which happened in May of 2022.

Additionally, fans will get an inside look into Khloe's surrogacy journey with her son, whose name has been revealed as Tatum.

We also may find out what happened between Pete Davidson and Kim, as hinted at in the trailer.

Khloe and her son, thought to be named Tatum. .

Picture: Instagram

We may finally find out what happened between Pete and Kim. .

Picture: Instagram

When will it air?

Season three of The Kardashians premiered on May 25th, 2023, with new episodes dropping every Thursday.

Season two aired in Autumn 2022, while the first season of the show premiered in April that year.

The third season of The Kardashians is set to premiere on May 25th, 2023.

Picture: Disney+

Is there a trailer for the season?

A trailer for the third season of The Kardashians dropped in March.

"Everyone has their own truth of how they think something happened," Kim says at the beginning of the trailer, before adding at the end, "So... let's talk about it."

"I wish I could tell you that this is gonna be a mild, relaxing, serene season. It's not!" reveals Khloe.

You can watch it below.

Official Trailer | The Kardashians Season 3 | Disney+

Watch the trailer for The Kardashians season 3

Where can I watch it?

In the UK, you can watch The Kardashians on Disney+, and internationally on streaming service Hulu.

The previous two seasons are already on Disney+ to watch.

Kourtney shared this snap of her in mid-January filming confessionals.

Picture: Instagram