Kim Kardashian trolls Kendall Jenner over her multiple NBA player exes
6 June 2023, 15:31
Tension growing between Kim and Kourtney in newest Kardashians episode
Kim Kardashian trolled her younger sister by wearing a hilarious t-shirt featuring Kendall surrounded by five of her NBA player exes.
Reality star Kim Kardashian has trolled her sister Kendall over her NBA player ex boyfriends in a new TikTok video.
The 42-year-old SKIMS founder shared a video where she styled her daughter North's hair, but fans were more interested in her t-shirt.
Kim wore a black shirt with a picture of her sister Kendall in the middle surrounded by five NBA players - all who she has been romantically linked to.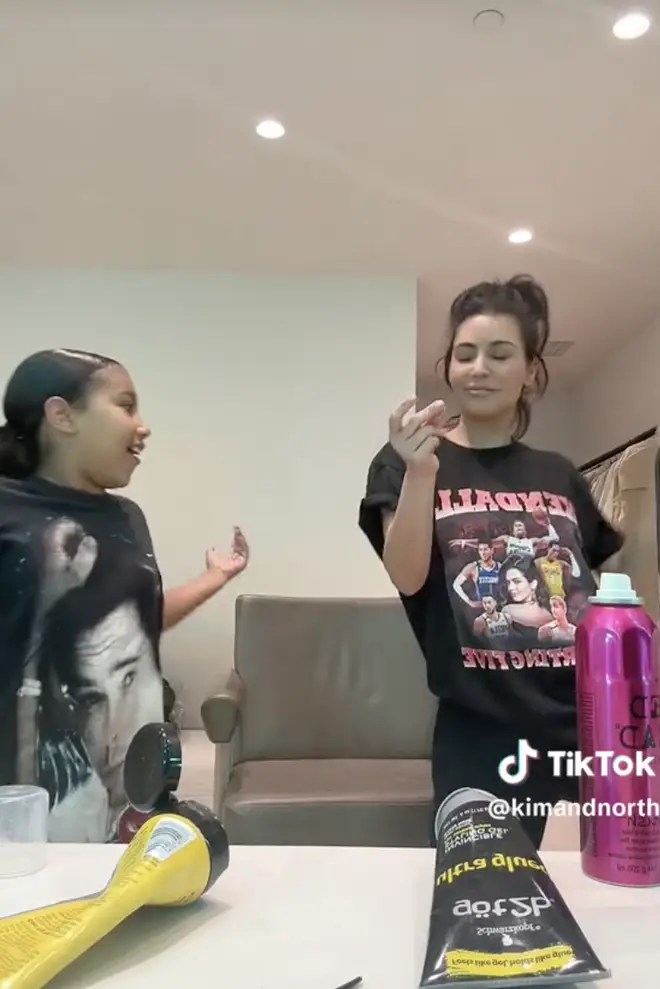 On the front of the shirt was Kendall alongside exes and NBA players Jordan Clarkson, Blake Griffin, Ben Simmons, Kyle Kuzma, and most recent ex Devin Booker.
Printed on the t-shirt alongside the image was the words 'Kendall Starting Five' - referring to the five of her NBA player exes.
Kim sported a casual look in the TikTok video and wore minimal makeup as she threw her brunette hair up in a messy bun.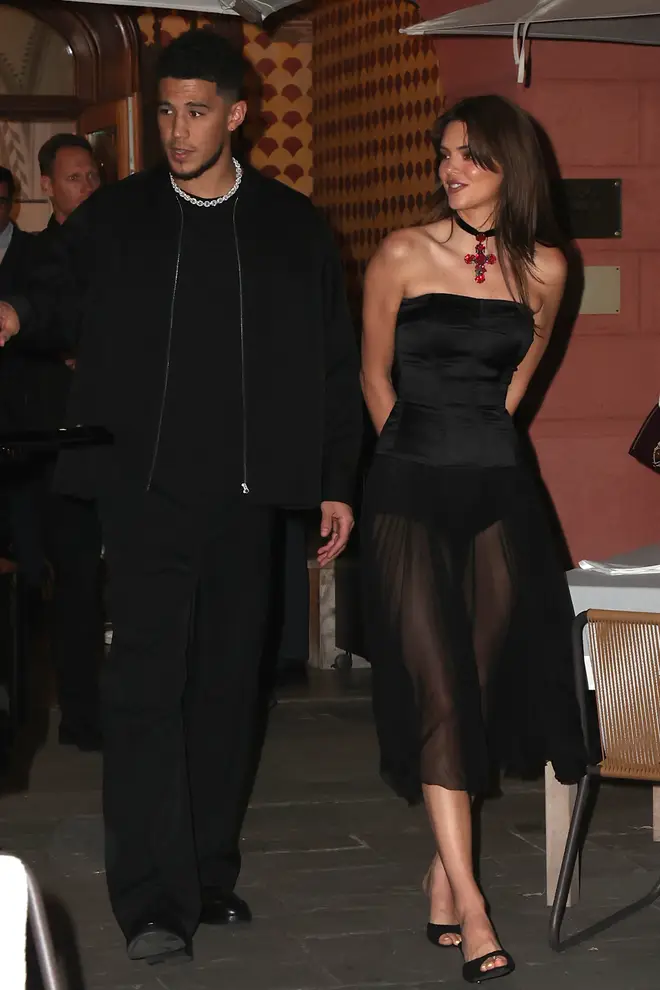 Kendall has had a string of famous exes, including the five NBA players.
She was most recently linked to Devin Booker, who she dated from 2020 to November 2022.
Kendall is now reportedly dating Puerto Rican rapper Bad Bunny, and have been spotted packing on the PDA after being spotted getting cosy together on multiple occasions.
Kendall is yet to respond to Kim's hilarious t-shirt trolling.