Beyoncé Hair Line: Products, Release Date, Prices & More
17 May 2023, 14:24
Beyonce becomes the biggest Grammy winner in history
Beyoncé has teased an upcoming hair product line...
Buckle up Beyhive - Beyoncé has seemingly created a hair care line!
Posting to Instagram in May 2023, the superstar singer teased her forthcoming hair-related announcement, which is likely to do with hair products or in that realm.
So, what is Bey's announcement? Here's all we know regarding Beyonce's hair line.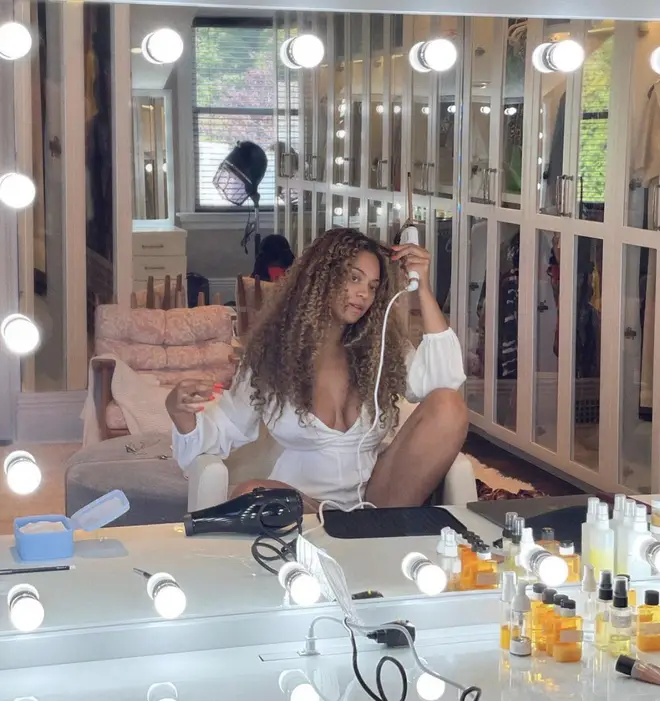 What is Beyoncé releasing?

Queen Bey took to Instagram to tease the hair announcement with a three-part carousel of herself, a younger version of Bey and a message about the launch.

"How many of ya'll know that my first job was sweeping hair in my mama's salon?" began Beyoncé, who noted that Destiny's Child got their first big break performing for clients in salon's chairs.

She said she was "exposed to so many different kinds of entrepreneurial women in her salon"

Beyoncé shared this sweet message on her Instagram stories.

Picture: Instagram

She added that "having learned so much on my hair journey, I've always dreamed of carrying on her legacy. I can't wait for you to experience what I've been creating."

Beyoncé is yet to share any further details, but fans are convinced that it is a hair products line.

In the first picture, numerous bottles of product are featured, but are not labelled, prompting speculation that they are samples.

When is she releasing the hair products?

So far, there has been no further comment on the potential hair range, including a date on when it will launch.

There is also no information about what countries the products will be available in either.

Beyoncé is currently on her Renaissance Tour.

Picture: Getty Images

What have fans been saying about the announcement?

Fans have been buzzing (no pun intended) around Beyoncé's announcement.

"Shopping cart full headed to checkout!" one fan said in the comments of her post.

"The way this already sold out before it dropped," another quipped, and its safe to say that fans can't wait for Bey to reveal more information.